The best way to increase your business is by hiring a WordPress development company. As the most popular Content Management System, WordPress is utilized to create a business website and publish content to a blog. It is the CMS platform of choice for many website developers because it is simple to use and extremely fast to develop sites. With it, you can choose from an array of themes, plugins, and templates and customize them anytime you wish.
WordPress is a fantastic platform for online entrepreneurs who want to be a bigger brand. In addition to showcasing your products and services, a WordPress-based website is also a great marketing tool to spread your brand's name. Despite your familiarity with WordPress website development, you must seek advice or hire the best WordPress development services to supplement your knowledge and expertise. An engaging and authentic website is all you need to do for your business with the help of a WordPress development company. We will have an in-depth discussion about the top reasons why business owners should hire a WordPress developer.
Overview of WordPress CMS
WordPress is a Content Management System (CMS), allowing you to build and maintain a website without coding expertise. You can customize your site in virtually every detail with this software. Matt Mullenweg and Mike Little created the first version of WordPress in 2003. The platform was initially designed to help people host their blogs on the web. However, its flexibility and power have grown over time, making it a flexible, powerful site-building tool. The platform is open-source and free. It is the most easily accessible and powerful blogging and website-building platform in existence today. At the end of June 2021, it was powering more than 40% of the top 10 million websites and an estimated 60% of websites created.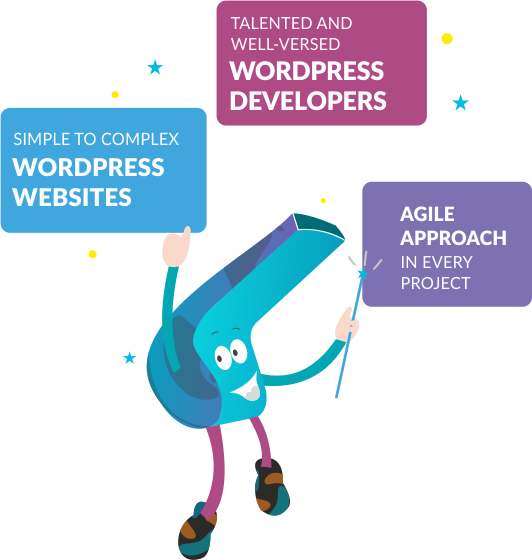 Featured WordPress VIP Agency Partner
Contact our Wordpress Website Design in India now!
Let's Talk